Parallel logic: when it sounds right without ever actually touching reality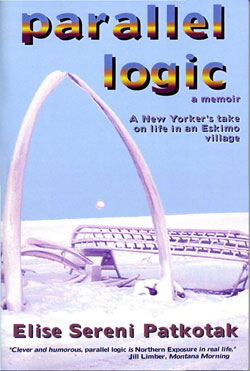 Back in 1972, my boyfriend left me for someone named Pedro. My thinking when that happened was, "He left me. I'll go as far away as possible to the most inhospitable place on earth that has human habitation and a grocery store. I'll be utterly miserable and unhappy. That'll make him sorry."
That is a classic example of parallel logic. It sounds so right. It's so close to reality. And it led me to a small Inupiat Eskimo village perched at the very top of the Alaskan Arctic where I spent the next thirty years of my life wondering if Italians were ever really meant to be that cold.
Parallel Logic is the story of how a city girl learned to cope in a town that thought that eating raw whale meat dipped in seal oil was as normal as shaking some aged parmesan on a fine plate of spaghetti. It was a long journey that, despite some bumps and bangs along the way (almost all of which occurred when I didn't hold the rope tight enough while traveling 40 miles per hour over tundra in a sled being pulled by a snow machine), turned out to be a grand adventure among people who quickly became my very northern family.
Go to http://www.alaskabooksandcalendars.com to order your very own copy of a classic fish out of water tale. It's funny. It's charming. It's exciting. It's heartbreaking. It's whatever you want it to be if you'll please, just buy it. I need the money.
Read an excerpt from Parallel Logic now
Coming Into the City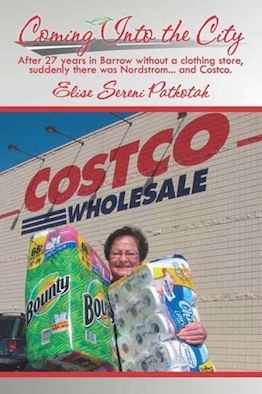 After spending 28 years living in a small Inupiat Eskimo village, Elise Sereni Patkotak decided it was time to return to the big city. Since New York City, the place she'd left so long ago, seemed a bit scary after living in a state with a population less than that of Brooklyn, she chose to move to Anchorage and gently get back into life amidst coffee stands, malls, fresh produce and highways. The transition was not always easy. Green lawns, dandelions, merging highway lanes and traffic lights were all initially puzzling and just a bit odd to someone who'd lived in a town that was just starting to need the occasional stop sign.
To order, go to www.alaskabooksandcalendars.com.