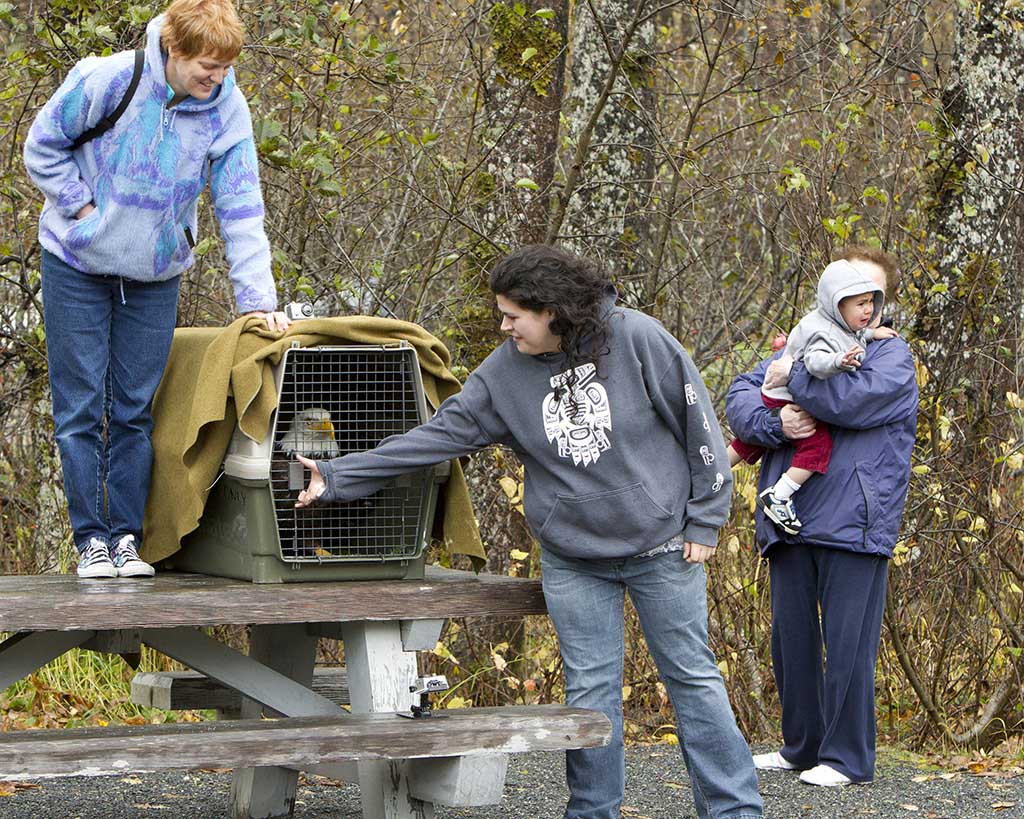 Last year, I lost a dear friend way, way too early in her life. She was one of those people who made the world a better place just by being in it. This picture shows her daughter Aubie (opening the door) and her partner Kim (on top of the table) releasing a rehabilitated eagle last week down near Portage. That's her grandson in my arms.

Since Dr. Scott, founder of Bird TLC, always said that his tribe believed that eagles carried the souls of the departed to heaven on their wings, we decided to send Deborah on the ride of her afterlife by sending her there on this eagle.

And although I know she was probably already there, I also know that if she thought she had a chance to ride an eagle's wings, she would have come straight down and hopped on for the sheer joy of the trip.

Still missing you, Deb. Hope the ride was as amazing as I imagine.