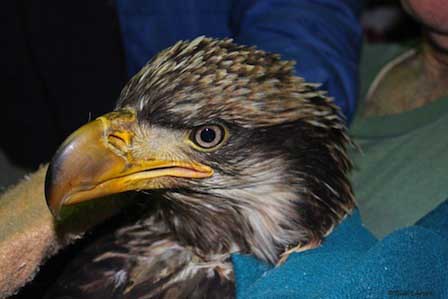 Bird TLC takes donations of all kinds of fish except fish that has been processed in some fashion. We are especially looking for some hooligan to stash away for the winter. Some of our injured eagles come in preferring hooligan to all else. Go figure.

And to any hunters, we also take donations of red meat for our raptors except for any that has been processed into sausage or hot links, etc. Rabbits and squirrels also appreciated.

Our new address is 7800 King Street. That's north of Dimond on King between Dimond and 76th.

As always, the birds and I all thank you.